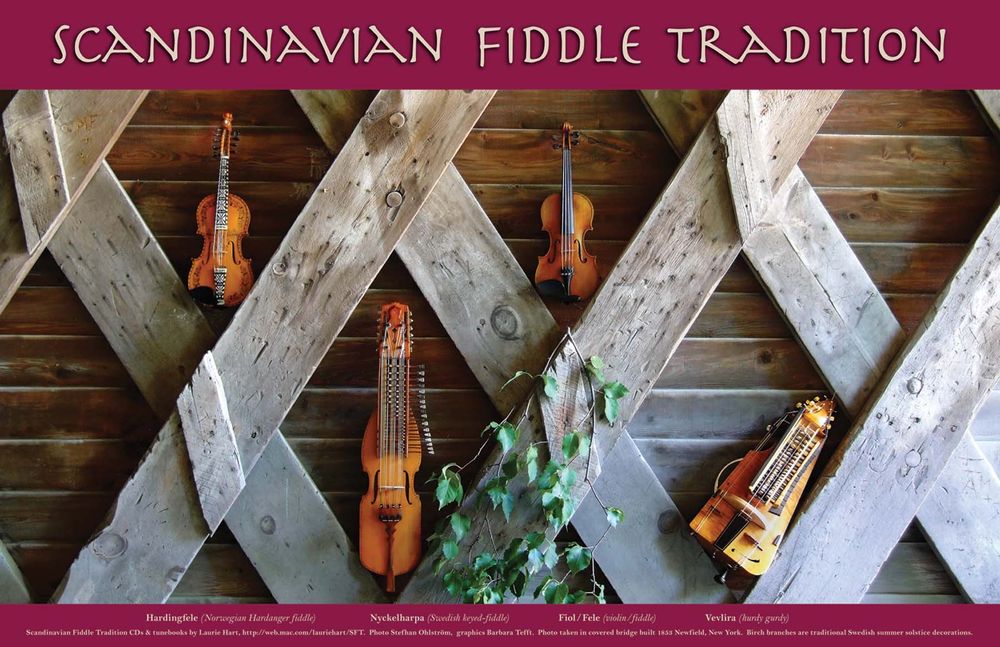 The Series 
My project Scandinavian Fiddle Tradition will eventually consist of 5 albums and 5 tunebooks of the traditional dance music of Sweden, Norway, Denmark and Finland, with its beautiful harmonies and compelling rhythms.  The first 3 volumes include instructional versions of the audio, to make it easier to learn the tunes and dances (differences explained below).
I am setting out to create the resources I wish I had had when I began learning to play and dance to Scandinavian music in the mid-1980s. In the books I hope to provide background information, maps, style tips, tempos, photographs, history and musical analysis, and transcriptions (melody & some harmonies) of all the beautiful tunes a dance musician needs to play for beginner or advanced Scandinavian dancers anywhere in the world, and perfect for listening, performing and jamming along with others. 
Add a tip to help me finish this ambitious project!
Enter the amount you wish to donate
The musicians & instruments of SFT's five volumes
Stefhan Ohlström is a Riksspelman ("fiddler of the realm"), a winner of the prestigious silver medal in Swedish traditional fiddling in 1983.  Stefhan grew up in Uppland, lived in Västmanland many years, and now lives in Dalarna.  He performed with Ceylon Wallin & other great musicians of the folk revival, and continues to teach & play for dancing in both Sweden & the USA, where he made his home for 15 years. What are the chances a riksspelman would turn up 5 minutes from my house?  I was privileged to play with Stefhan regularly all those years, to enjoy his dry sense of humor, and to have his help in every aspect of this project, from new tunes and performing together, to photography, history, Swedish language and nyckelharpa repair. He is in demand for his beautiful & skillful harmony playing on fiddle & viola, which you will hear on all 5 albums.