Traditional fiddling in many styles
Welcome!
I  play traditional dance music of Europe and North America, especially Québec, Scandinavia, Ireland, France and the contradance music of Northeastern USA.  My instruments are violin (fiddle), Norwegian Hardanger fiddle (hardingfele) and Swedish keyed-fiddle (nyckelharpa).  Click on the orange arrow below for short previews of 3 tracks from my albums, and 3 from my next project.
0:00/3:03

0:00/3:12

0:00/3:51

0:00/3:14

0:00/2:24

0:00/3:02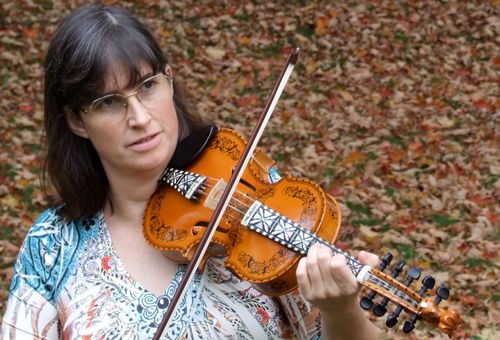 — (EDT, UTC-04) — (EDT, UTC-04)
The week-long camp, located in the heart of Vermont's Green Mountains, celebrates and promotes the acoustic music and folk dance traditions of New England and eastern Canada, along with related traditions from Scotland, Ireland, England, Wales, France, the southeastern United States, and other parts of the world. The staff lineup looks great! It's looking like I'll be teaching a couple daily Swedish fiddle classes and leading some jam sessions.
You can study fiddle, hardingfele or nyckelharpa with me in private lessons, either at my house in Ithaca, New York USA, or via Zoom/Skype/FaceTime from anywhere.  I love to teach at all experience levels, adults and kids age 10 and up.  I also hope to start up a small in-person intermediate to advanced jam session for my active students, and possibly a few other friends, at my house this fall or winter, alternating French-Canadian (Québec) tunes one week and Swedish tunes another week.  Contact me if you live near (or are passing through) Ithaca NY and are interested in either or both.  I will require full vaccination including the covalent COVID booster shot, but I'm watching the local situation before deciding whether to require masks at lessons and sessions.  I do have a good ventilation & filtration system in my lesson room.
I recorded a lot of tracks for volumes 4 and 5 of my Scandinavian Fiddle Tradition series (ScanFidTrad or SFT for short) on a fantastic summer trip to Sweden, Norway & Finland in 2015 (here's my photo diary). I've done more recording in Western Massachusetts and at Electric Wilburland Studio here in Ithaca.  Although I have some more solo hardingfele and fiddle recording left to do before the albums are finished and released, I'm sharing a taste of volume 4 & 5 now for the first time (the last 3 tracks on the audio player this page, and more if you follow links FOUR and FIVE).  I'm quite excited by the project!  
The SFT tunebooks  are still a long, long way from publication, but I continue to transcribe tunes, lately focussing on the Hardanger fiddle repertoire.  If you are looking for sheet music for a melody from the first 3 CDs of the series (or from any of my recordings or videos on this website), I will be posting them soon.  You could contact me to get them sooner. 
Discover new music on this redesigned and expanded website 
Now you can hear samples and buy downloads of any track from my 8 albums and 3 instructional albums, as well as CDs you can hold in your hands.  I'm gradually adding more sheet music (with a goal of including sheet music for all the tunes on my albums), articles, video, a career retrospective and previously-unpublished audio tracks as well.  I welcome you to spend some time poking around here, and let me know what you think in the Guestbook.